Every ambitious (amateur) athlete knows the feeling of having a big goal; you grow with the callenges and train tirelessly to get better and better. With an extra helping of strength, no mountain is too high and no road is too long. We have made this athletic challenge our focus and would like to show you everything BENVENUTO. can do: powerful, masculine styles, the greatest possible comfort, refined performance and, at the same time, a smart look for a playfully light yet perfect style between home, office and special occasions. But fun and joie de vivre are an essential part of any sport. It is our typical dash of Italian nonchalance that makes for contemporary menswear and we are sure: that is the match point. Be inspired and hopefully delighted by our intense BENVENUTO. extra forte lifestyle!
EXTRA HYBRID
Sporty, casual or elegant - but why "or"? Modern looks bring this distinction into stylistics.

Hybrid means not only playing with what were once opposites.

For BENVENUTO. this means tension, newness and, most of all, an extra helping of ease for the wearer, both in wearing comfort and the composition of day-to-day outfits.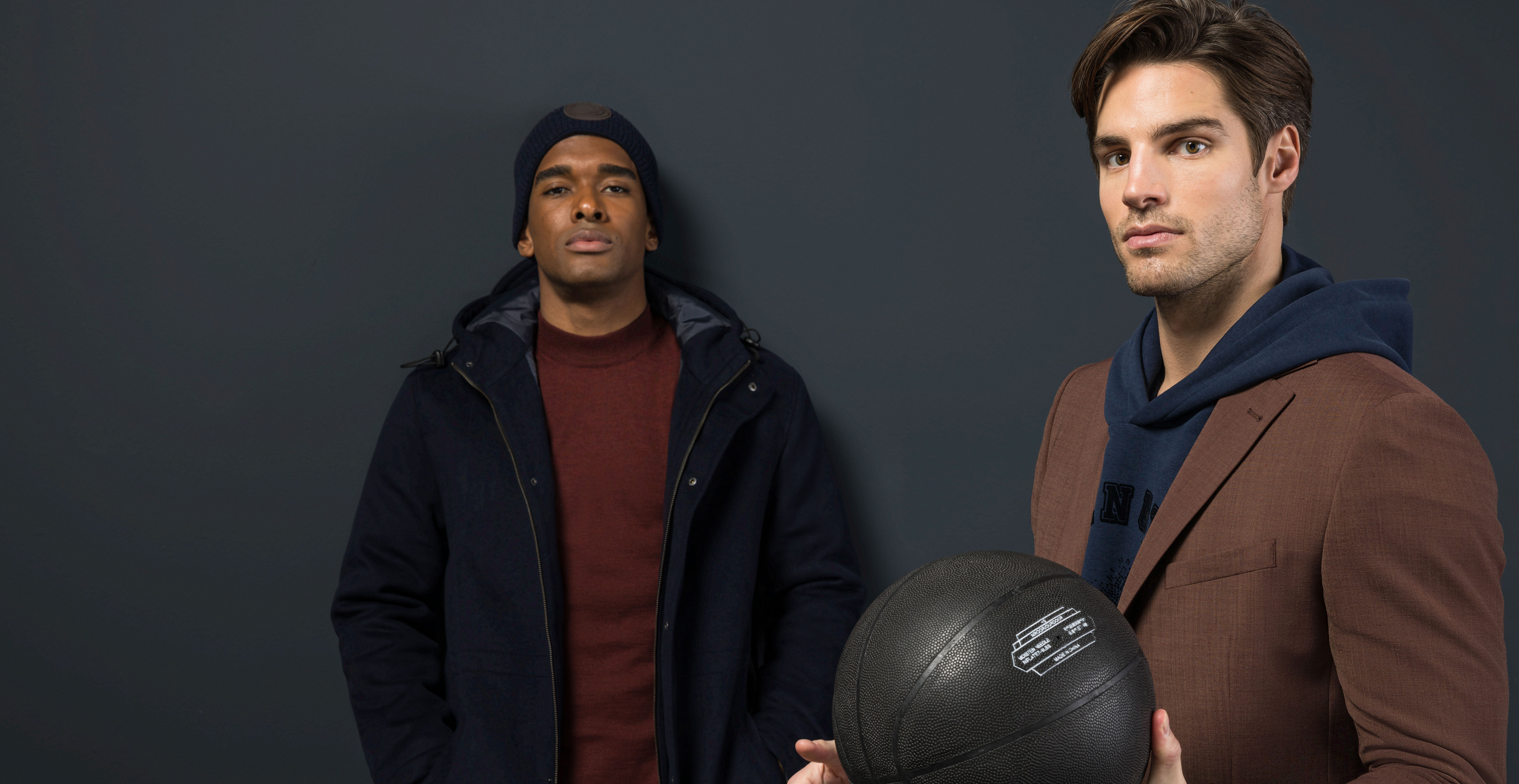 With our collection BENVENUTO. Autumn | Winter 2023

we want to transport the spirit of "extra forte".

Cool and self-evident styles come together with bold fashion statements.
We live with serenity, style and a good dash of courage. Be Inspired!
BE COOL. BE SMART. ENJOY!
Live Life to the fullest and add a Splash of Italian Style.